Welcome to the

"THE PLAYERS ROOM"

On this page you will find the players of Joe's Guitars. These are just a handful of guitar and bass players that own and play our instruments. Some have their own websites you can check out. Just click on the link by their photo.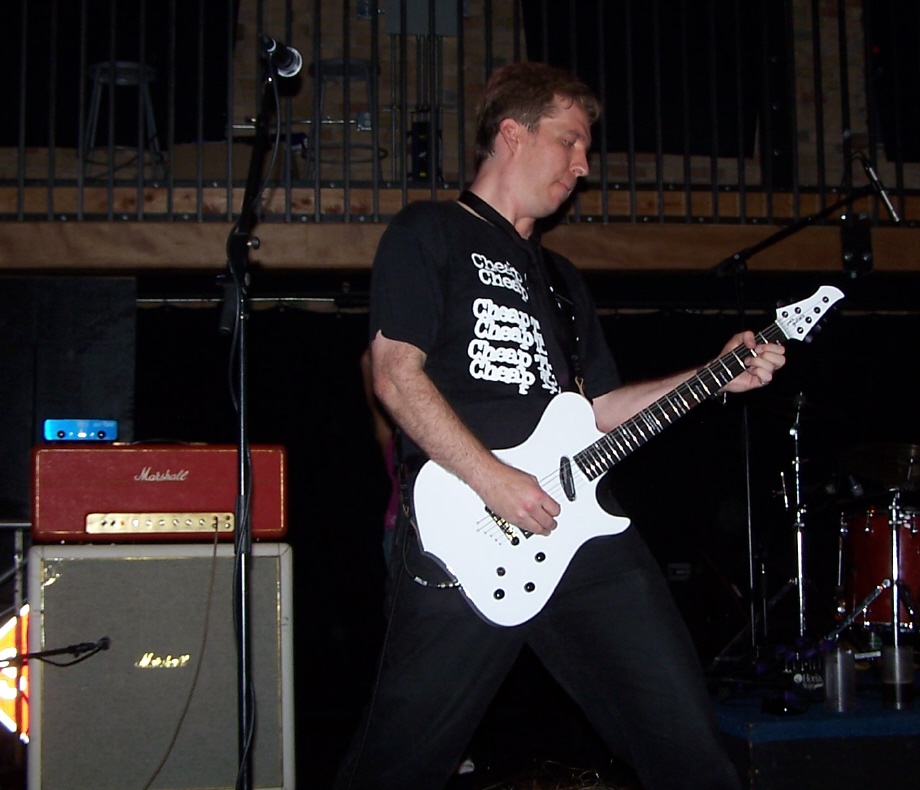 Guitar:

Custom Cobra XS

Mahogany Body

B/W/B binding

Maple neck with

Ebony fb

Crushed pearl inlays

Custom shop Seymour Duncan pickups

Band:

Guitar:

BOA Bass

Alder body

Maple neck w/ Rosewood fb

Humbucker pickup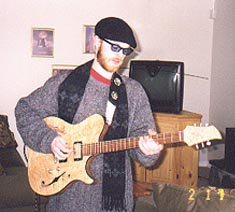 Guitar:

THE HONKER:

Our original

Hollow body

that has been

replaced by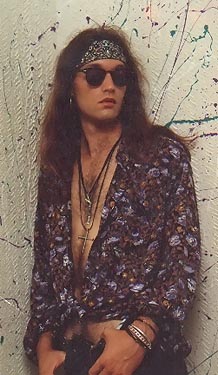 This guy has

everything custom.

Too many to list.

Soon you will be able

to check out his

website, guitars &

autobiography.

You can link to it

from this page only.

So bookmark it and

check back soon.

Band:

Alleycat Scratch

Mr Green

I use the words Strat and Tele lightly because we all know that they are registered trademarks of FENDER MUSICAL INSTRUMENTS. And I don't make

guitars for them nor do they make guitars for me.

Guitar:

DINER BASS

Ash body w/ Blue top

Maple neck

Blue Dice knobs

Seymour Duncan Pickup

Band:

Heartbreak Hangover

VIPER 7:

Mahagony body

Curly Redwood top

Maple neck

Bocote fb

Seymour Duncan

Custom/Custom

and a

Stacked Single

coil in the neck

position

Check out Jody at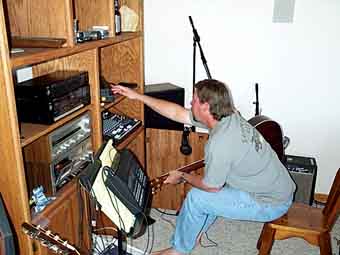 Guitar:

CUSTOM COBRA XT:

Mahagony body

Burl Maple top

Curly Ebnoy fb

Seymour Duncan

Stacked singlecoil

pickups

Transparent

Red finish

Gold hardware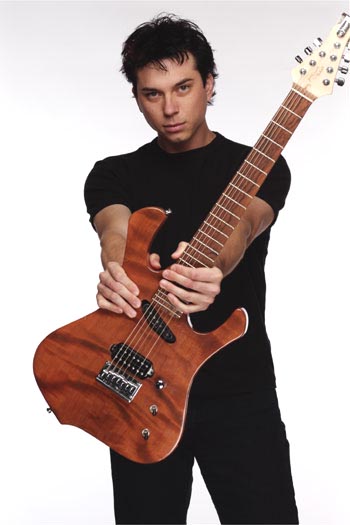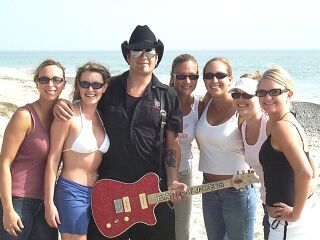 Gutair: DINER DELUXE, Maple neck, Alder body with red diner top and P90 pickups. Looks like playing joe's guitars has increased his popularity!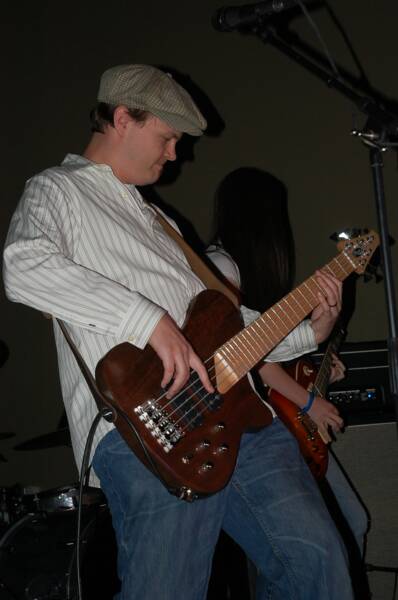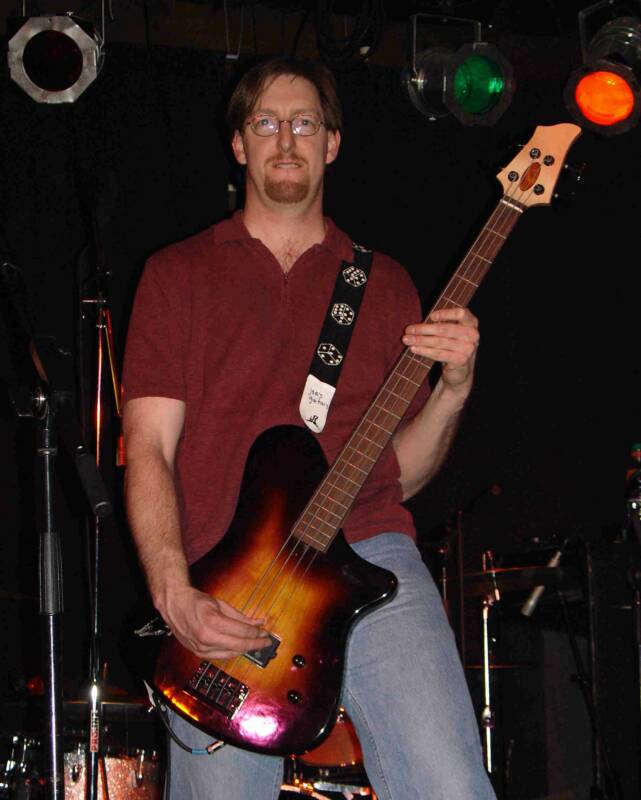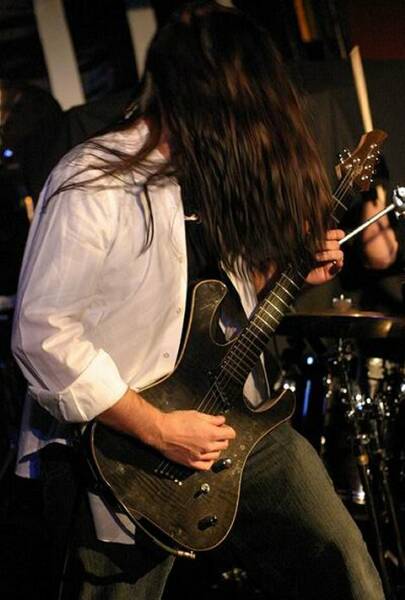 Guitars:

VIPER XS:

Trans Black

Flame Maple top

Maple neck

Ebony FB

Seymour Duncan

pickups

CUSTOM VIPER:

Figuered Walnut

top on

Alder body

Walnut neck

Seymour Duncan

pickup

Here's what Marc has to say about his Joe's Guitars: "Throughout the past several years I've aquired and gotten rid of many guitars. The only constant has been my Joe's guitar. It can handle any style from country to metal and is built better than most guitars that cost twice as much. I have two now, and am already looking forward to my next one."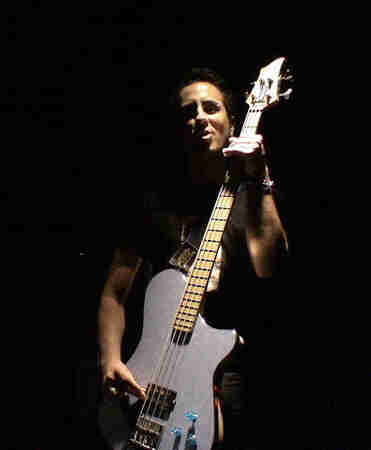 Here is an email I recently received from Chris about his new BOA 5 string:

We are in the middle of a ridiculous amount of rehearsing for this upcoming showcase, in which we are not only playing our own set, but the band is backing 12 finalists in a singing contest. We had to learn 12 covers in a week. Brutal. Anyway, needless to say I have been doing a great deal of playing. I love that fucking bass. A buddy of mine and I were chatting last night at this benefit show (he's a bass player too by the way, expect a call from him, he's interested in having you make him a 6 string if you're up for it) and he couldn't stop raving about the tone, the feel, and the playability. This is easily the most well-balanced bass I have ever played/owned. Especially for the price. I can make her do whatever I want, bright and punchy, fat and round, and everything in between. This is without major sonic enhancement (though I do use a BBE 482, which just prevents subharmonic decay), which is especially nice. That neck, though huge, is super easy to play once you get used to it. It took me a week of solid play to make the adjustment, but now, I'm not so sure I'd want to go back and make any changes. It has enhanced my ability to navigate the fretboard, and god damn if that extra wood doesn't add to the tone. It plays super fast, and that extra string spacing has certainly improved my slapping ability. I always have a really good sense of where I am on it. In all, it's pretty rare these days to find a quality instrument made with great thought and care, and it comes across in the sound, and playability of the bass. My buddy put it best when he said, "I have this bass, and it sounds great and it's just the pickups/preamp. Anybody can do that. The wood and neck aren't really anything special. But with that bass (the Boa 5), it's passive, and that tone that you get is the instrument itself, and not anything else." In all, I am extraordinarily happy with this bass. There are times when I am playing, and all I can think is, "god this thing sounds good, I can't believe it's mine." Thanks again Justin for making this monstrosity. It was a lot of hard work, and I was a giant pain in the ass with some of my demands, but your diligence paid off. This bass is truly a work of art.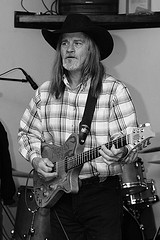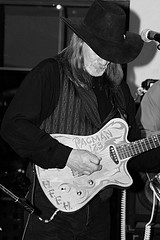 Guitar:

CUSTOM BOA

Original Design Laser engraved graphic on top

Alder body

Maple neck w/

ebony fb

Tele Pickups and bridge

Band: