BOA BASS

This one is the prototype.

The paint job on this one was just for practice. The colors are good but the

dark band is a little thick.

The BOA BASS

Model is available as follows:

Swamp Ash or Alder body.

Bolt on Maple neck with 2x2 headstock Rosewood or Maple finger board

21 frets on a 34" scale length.

Humbucker pickup.

Gotoh machines.

Available in various

Transparent colors and Bursts.

Black or Chrome hardware.

Price: $1295.00 w/ gigbag

Hardcase is now available add $95

Custom orders are available.

If you would like more information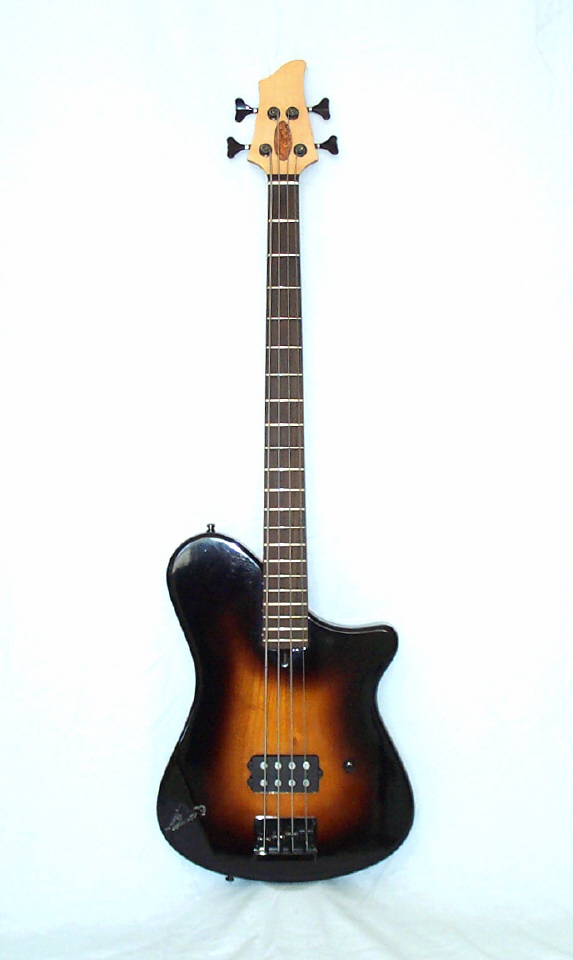 BOA Catagory 5: This 5 string machine was built to sing. From the meaty low end to the funky high's.

Featuring our popular BOA Bass design with the same great feel and balance as it's 4 string brother. Nordstrand pickup's, Hipshot bridge and machine heads, double truss rod neck. The one shown has a Walnut body with a 34" scale Maple neck.

Price as shown: $2250