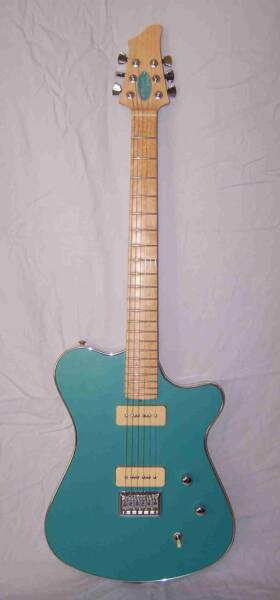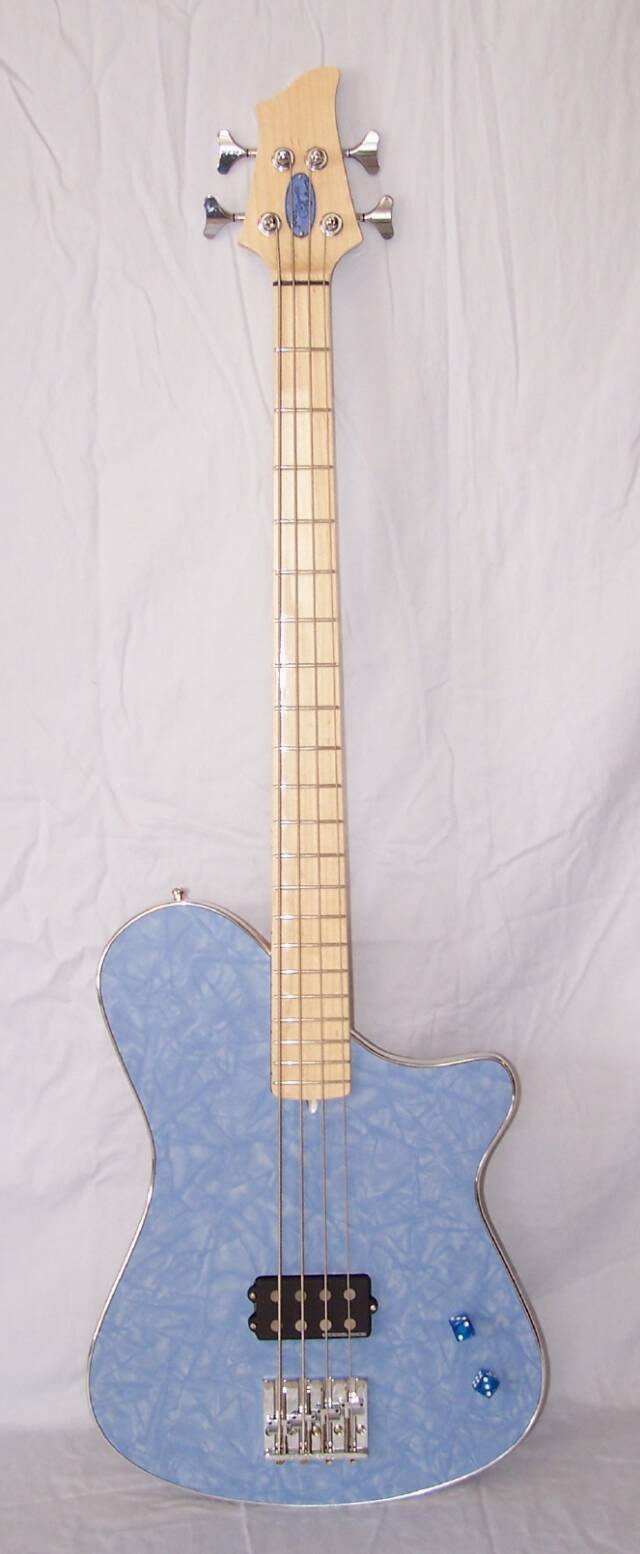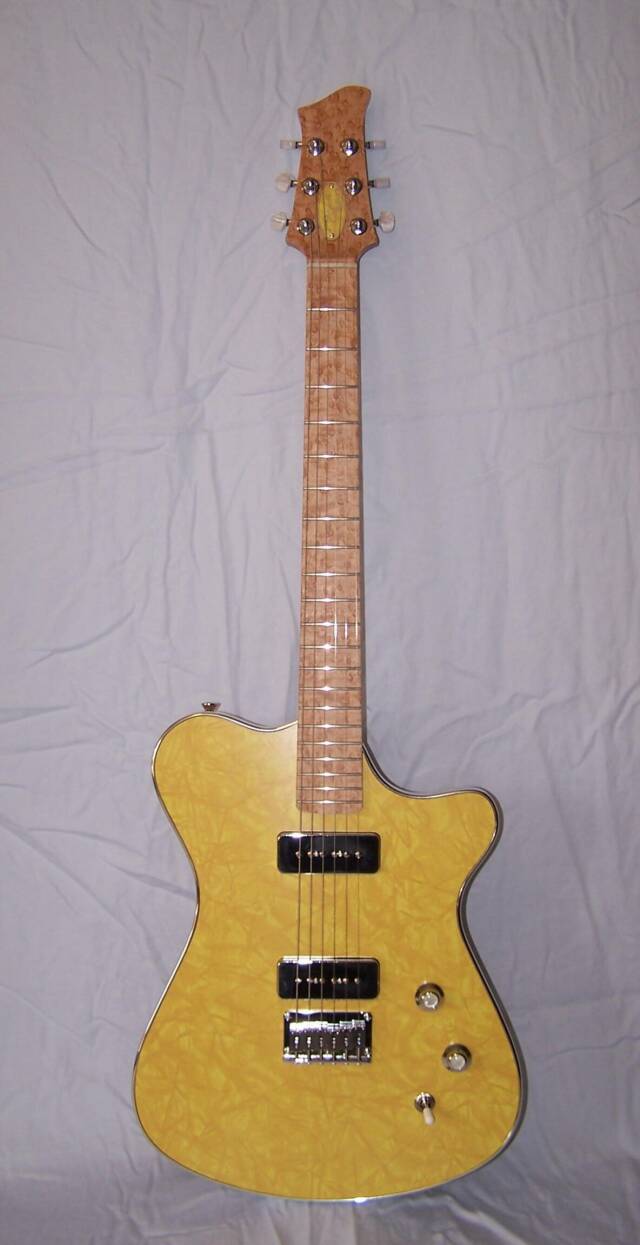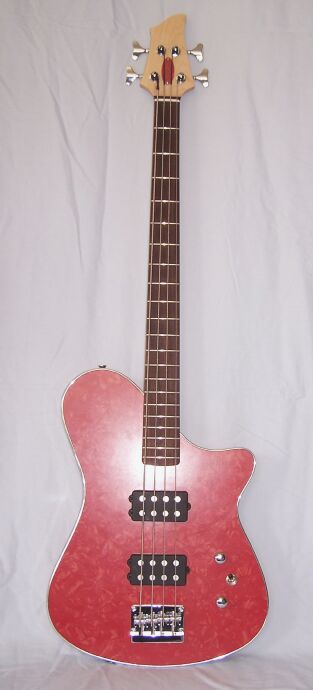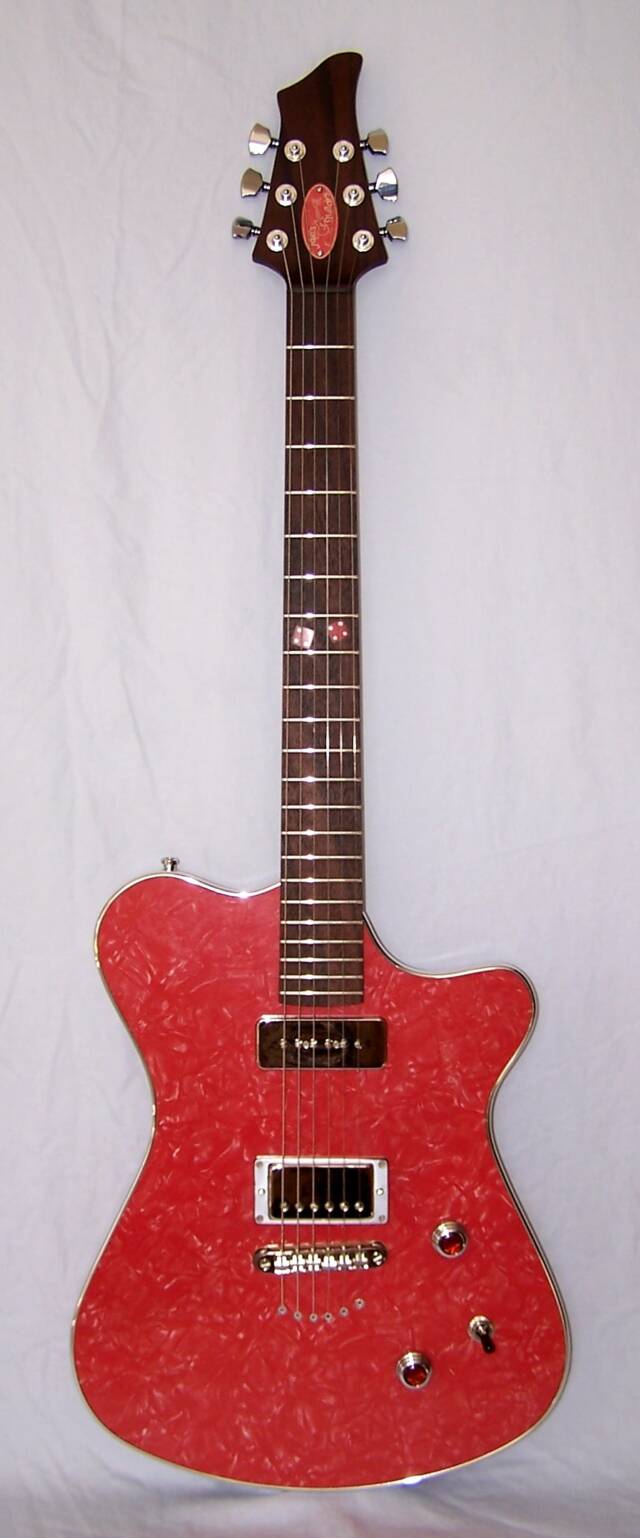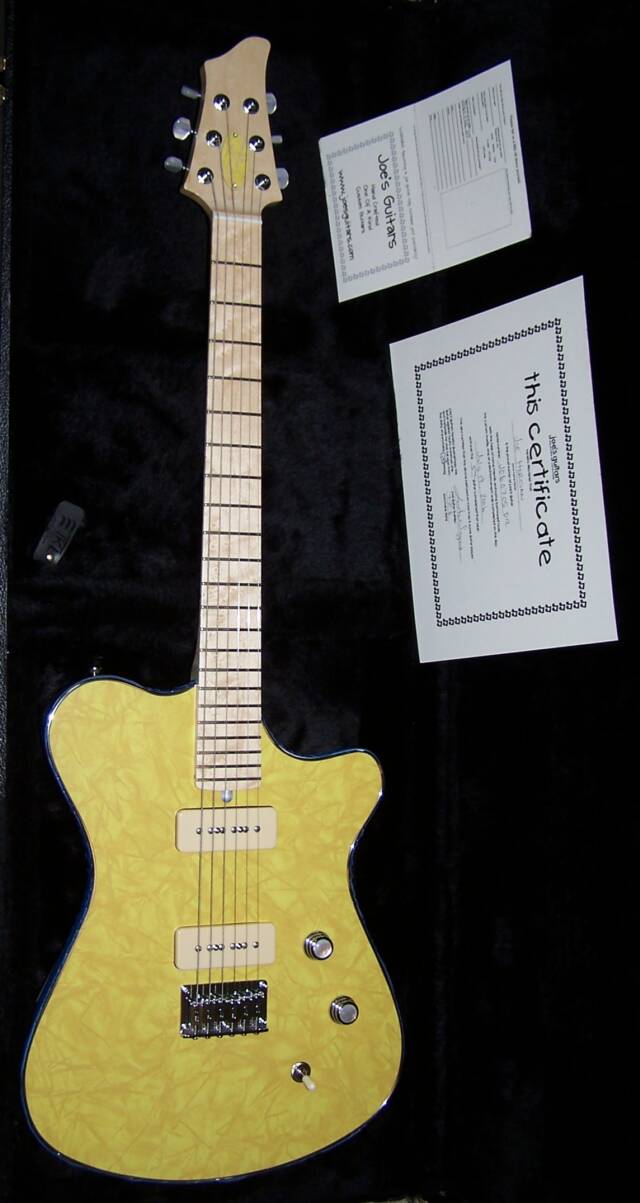 I should have kept this page from the beginning. I have built 14 of the guitar models and 3 bass. I'm still trying to find all the pictures that I have of everything. I know of only one guitar that I didn't take a picture of and that was #4. It was a red one with two black P90's and a maple "Eat At Joe's" neck.

So in it's place is a Custom Dinercaster

I built for a friend of mine. Of course I still own D1. I did add a neck pickup to it and the color appropriate head stock badge.